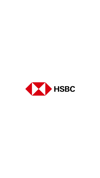 The SRA launched a global partnership with HSBC in 2021 to provoke thought and inspire action, celebrating sustainability across the hospitality industry and inspiring sustainable dining habits for a global audience. The partnership has evolved to bring to life multiple campaigns that reflect every aspect of our relationship with food.
The first collaborative campaign, #OnePlanetPlate, is a worldwide restaurant campaign to showcase sustainable dishes on menus around the world. This gives chefs a chance to show how they're contributing to a better food future, galvanising diners and home cooks to reconsider their own food choices. To date, more than 2,000 restaurants have participated in #oneplanetplate, with #oneplanetplates appearing on menus on every continent other than Antarctica! 
Presented in partnership with HSBC, the #MoreTasteLessWaste series featured stories, tips and recipes from chefs and restaurants around the world tackling some of the world's most wasted ingredients, inspiring action and keeping food out of the bin.
Our summer campaign, The Power of Food, shone a spotlight on the ways in which global chefs and restaurateurs use food to connect with their local communities, families, schools, under-served populations and more. 
Keep an eye out for more inspiring work from this partnership in the future.
More Taste, Less Waste - trailer

Lowe, Dubai

Mott 32, Hong Kong

Wood Street Bakery, London

Hook Fish Co, San Francisco

1 Hotel, San Francisco

Native, Singapore